Author: Lisa Becker
Narrator: Suzanne Barbetta
Length: 8 hours 11 minutes
Publisher: Lisa Willet Becker
Released: May 30, 2018
Genre:
Contemporary Romance


clutch: a novel is the laugh-out-loud, chick lit romance chronicling the dating misadventures of Caroline Johnson, a single purse designer who compares her unsuccessful romantic relationships to styles of handbags – the "Hobo" starving artist, the "Diaper Bag" single dad, the "Briefcase" intense businessman, etc. With her best friend, bar owner Mike by her side, the overly-accommodating Caroline drinks a lot of Chardonnay, puts her heart on the line, endures her share of unworthy suitors and finds the courage to discover the "Clutch" or someone she wants to hold onto.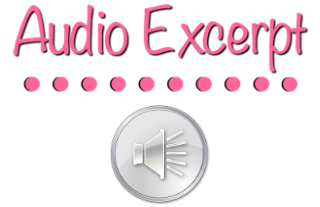 Lisa Becker is a romance writer who spends her time like she spends her money - on books and margaritas. In addition to Clutch: a novel, she is the author of the Click trilogy, a contemporary romance series about online dating and Links, a standalone, second chance romance readers call light, fun, sexy and smart. As Lisa's grandmother used to say, "For every chair, there's a tush." Lisa is now happily married to a wonderful man she met online and lives in Manhattan Beach, California with him and their two daughters. So, if it happened for her, there's hope for anyone! You can share your love stories with her at
www.lisawbecker.com
.

Suzanne Barbetta became a voracious reader when she realized the magic of books allowed her to become anyone, anywhere, and in any world. A storyteller and performer since age 5, she later apprenticed at 2 regional theaters and earned her Actor's Equity card. She's also a proud member of SAG-AFTRA, the Audio Publishers Association and the League of Professional Theatre Women. Audiobooks are a way to satisfy her pathological addiction to reading. Now based in NYC, she is also the voice of the Fierce, Funny, Fab Fangirls of the series Geek Actually for Serial Box Publishing.

I received this audiobook as part of my participation in a blog tour with Audiobookworm Promotions. The tour is being sponsored by Lisa Becker. The gifting of this audiobook did not affect my opinion of it.
I was sent this book as part of an audiobook tour.

My ratings and reviews will be my own personal opinions and are in no way influenced by publishers or authors who may have sent me books to review.
When this first started, I was not sure what I was going to think about the plot or characters on this one. However; the more I listened to the story, the more I was enjoying it. I really liked how each chapter is following the dating life of Caroline Johnson.

I did enjoy some of the dating stories more than others.

Some were really fun, some more serious, and some just boring. I do think this got a little bit repetitive at times.

I wanted a little bit more out of it, but overall I still enjoyed it.


Jul. 1st:
Happily Ever BookWorm
The Book Junkie Reads . . .
Jul. 2nd:
Audiobook Romance
The Red Hatter Book Blog
Jul. 3rd:
Lisa Loves Literature
The Bookworm Lodge
Jul. 4th:
Haddie's Haven
Lilly's Book World
Jul. 5th:
A Page Before Bedtime
Jazzy Book Reviews
Smut Matters
What Emma Read Next
What Is That Book About
Jul. 6th:
Simply Kelina
Wall-to-Wall Books
Bookworms Corner Blog Spot
Tales of the Ravenous Reader
Jul. 7th:
The Book Addict's Reviews
Book Lover in Florida
Blushing Babes Are Up All Night
Writer's Corner